Although I did add a quick message about TeachNow two weeks ago, I notice my last update was in mid-July … so it's been about three months since I've shared anything here even though I've wanted to publish more regularly. Apparently my body needed rest and I've opted to honor that need in order to remain healthy because I remember what happened in the early 1990s when I ignored those messages from my body and simply pushed through the symptoms as I'd been taught to do early in life. I'll share those stories another time, but if you're curious now … you'll find a brief overview of my life here: 101 Things About Me.
I intend to remedy this situation and begin to publish more often … starting with the goal of posting at least weekly and increasing that as I'm able. Today I begin with three labyrinth pieces I wrote this morning as I contemplated a few recent quotes from my perpetual calendar from Dr. Christiane Northrup who wrote Women's Bodies, Women's Health in 1994 … about the Mind Body Connection … and helped me stabilize my health after an extended illness.
I realize these labyrinth pieces are challenging to read on the computer so I've added audio files above each that you can click to listen me read them to you. Please note that it's possible to print out a copy to read in your hands as I wrote them … if you so desire.
Press play to listen to me read this piece now.
Press play to listen to me read this piece now.
Press play to listen to me read this piece now.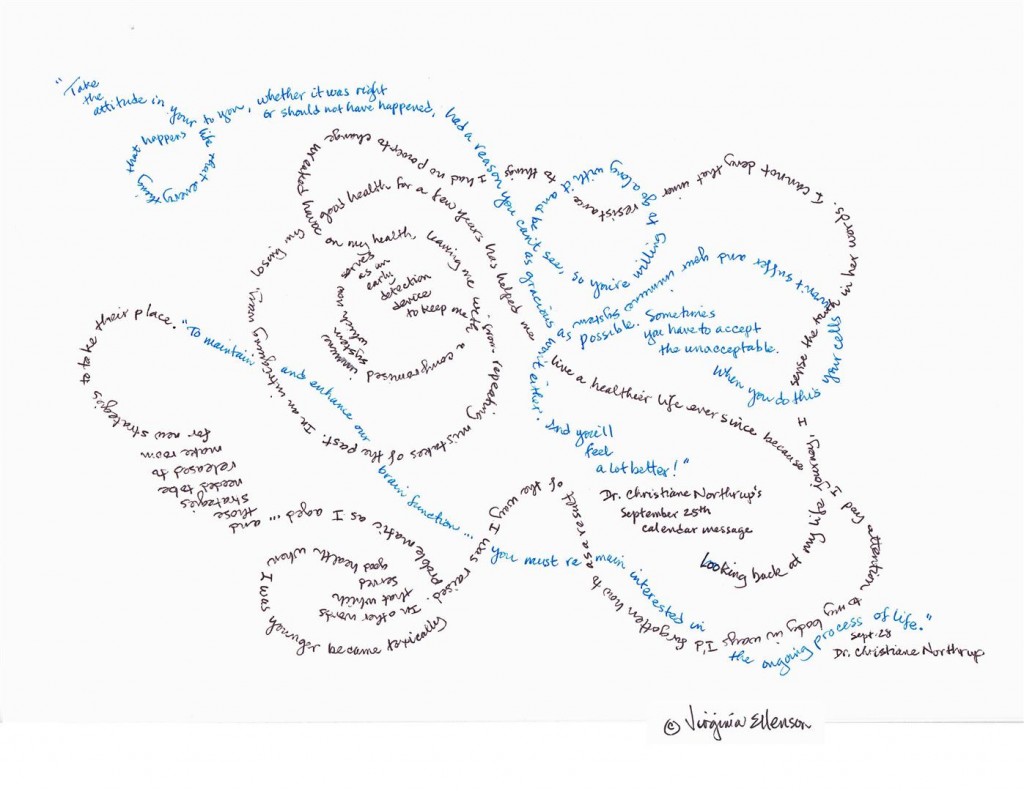 Thought for today:
"Be open to the messages and mysteries of your body and its symptoms. Be eager to listen and slow to judge. What you learn may have the capacity to save your life."

Dr. Christine Northrup